4.1. Gallery website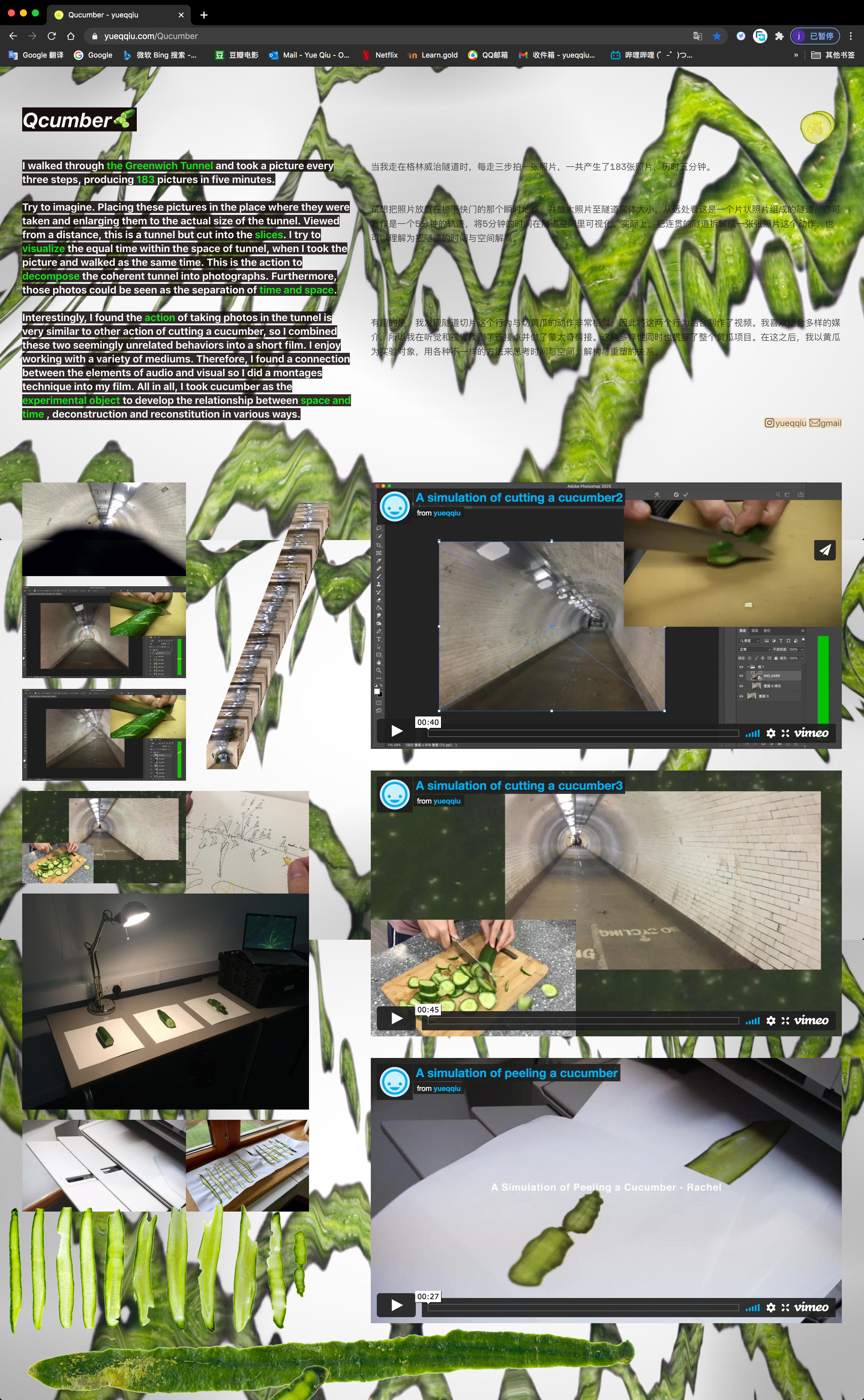 To compare with these two different websites,

the gallery one(left)

, the elder version of my project arrangement, is for imagination mapping, as well as the pure appreciation of pictures and films. The visual senses can indeed attract the attention of the audience, including the special effects of webpage hovering and the non-daily cucumber visual image, etc. However, the premise of enjoying this disorderly designed website is that the audience has a clear understanding of my project and concept; otherwise, it is just empty beauty. Thus, to consider the communication between my task and the audience, designing an information well-organised website is essential, especially for those people who know my project for the first time.

Specifically, it is the difference between ordered design and unordered design or to say layout design with gird or not. The former is the organized transmission of consciousness, while the freedom of imagination accompanies the latter. There is practically no right or wrong between these two, just different methods of expression. Grid design usually appears with words such as logical thinking, efficiency, and clarity, and is a frequent visitor in business design. While the terms usually accompany with the anti-grid design is open, creative, and more emotional or intuitive. The struggle between restraint and freedom began as early as the 1980s, David Carson was the art director for the magazine Ray Gun, in which he employed much of the typographic and layout approach for which he is known. He claims that his work is "subjective, personal and very self-indulgent". Back to my project, the website arranged irregularly in chronological order is perceptual, while another one with structured and analyzed is rational.